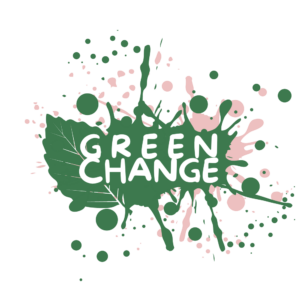 Programme Erasmus+
Action Type KA210-YOU – Small-scale partnerships in youth
Project ID: KA210-YOU-08CBBBF5
Project duration: 01-03-2022 – 01-06-2023 (15 months)
Total grant: 60 000 EUR
Partners
Ecocenter Alapítvány – Hungary
A ROCCA – Italy
Asociación para la protección del medio ambiente REACT de Valencia (REACTVLC) – Spain
DESCRIPTION
Climate change and environmental degradation are an existential threat to Europe and the world. To overcome these challenges, the European Green Deal will transform the EU into a modern, resource-efficient and competitive economy.
Climate change is happening today, so we have to build a more resilient tomorrow. The world has just concluded the hottest decade on record during which the title for the hottest year was beaten eight times. These extremes range from forest fires and heat waves right above the Arctic Circle to devastating droughts in the Mediterranean region where 2 of the project partners are based, to forests decimated by unprecedented bark beetle outbreaks in Central and Eastern Europe where the third partner is based. All this is highlighted in the new EU Strategy on Adaptation to Climate Change COM(2021) 82 final. Furthermore, the severe effects of the COVID-19 pandemic on our health and socio-economic wellbeing are a warning of the dangers of insufficient preparation. While creating this project we were influenced by the Precious Plastic global project and its global community of youngsters working towards a solution to plastic pollution. Having in mind the estimate and indicators of the opportunities that could be created by directing youth work in the fields of recycling, upcycling as form of environment protection, the overall objective of this project is set to contribute to the environment.
SUMMARY:

Objectives:
The project seeks to address youth led European green transformation with creative and sustainable approach through art as a form of youth expression and intelligence. The main project methodology is to use the principles of recycling and upcycling of plastic within a digital format and raise the awareness of climate change through street-art form of community communication.

Implementation:
The Specific objectives of the project are:
To pilot a framework for digitalization of youth work and promote the use of ICT in youth work
To strengthen the capacities of the partners in the field of green education and art.
To create a community of environmental learners, mentors and peer educators.
We are going to create a web platform that will unite the art and environment.

Results:
At least 70 youth workers trained on green street art.
At least 120 workshops implemented in Spain, Italy and Hungary on the topic of the project.
Web platform that could be exploited in everyday youth work.
Increased digital competences of 70 youth workers.
3 online courses ready to be used for workshops in a digital format.
Increased quality of the work of youth workers with a European dimension.
This project has been funded with support from the European Commission. This publication reflects the views only of the author, and the Commission cannot be held responsible for any use which may be made of the information contained therein.