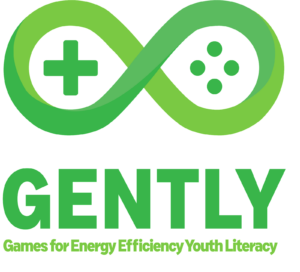 Project Reference: 2021-1-DE04-KA220-YOU-000029143
Partners
IN2 Digital Innovations GmbH – Germany
INSTITOYTO KOINONIKIS KAINOTOMIAS KAI SYNOXIS (Fifty-Fifty) – Greece
Asociacija "Aktyvus jaunimas" (Active Youth) – Lithouania
CYPRUS ORGANIZATION FOR SUSTAINABLE EDUCATION AND ACTIVE
LEARNING (S.E.A.L CYPRUS) – Cyprus
Ecocenter Alapítvány – Hungary
ASOCIATIA A.S.E.L. RO (ASEL) – Romania
ASOCIACION CULTURAL Y DEPORTIVA LAHOYA (ACD La Hoya) – Spain
Project budget: 257 891 EUR
Project duration: 01-11-2021 – 01-11-2023 (24 months)
Its main objectives are:
• To conduct research analysis investigating climate change facts and green deal actions scoping in energy efficiency maximization and green deal
• To design, test, and publish an innovative training game package for youth workers and young people that will guide and support them to provide quality training on target groups (youths and youths with fewer opportunities) on energy efficiency issues
• To deliver training courses for youth workers, in learning processes related to energy efficiency issues, through green deal games
• To involve companies in professional games indicating actions for environmental protection aligned, supporting also people with fewer opportunities
• To exploit as much as possible, partners' experience and skills to result in a highly innovative and useful game-based learning package.
Activities:
The main activities carried out by the project will include the following:
• A minimum of 19 trained (C1) youth workers (2 from each country + at least 5 at the local level) to learn how to use GBL in youth learning about energy efficiency concerns in a C1 short training event for youth;
• A minimum of 26 young people (3 from each nation plus a minimum of 5 at the local level) to participate in GBL procedures in order to improve their knowledge of environmental hazards and green deal practices both locally and globally;
• A minimum of 2 companies (2 from each country) to participate in professional game (PR3) indicating actions for environmental protection align with dissemination elimination and minorities' support;
• 8 multiplier events (7 multiplier events in each country and 1 Final Conference) to raise awareness of the project, its project results, and outcomes among youth workers and learners, as well as other stakeholders (climate change and sustainable development organizations, youth organizations, policymakers and reformers, youth workers/trainers/educators working with young people, and so on).
• 50 participants with fewer (Health problems, Geographical obstacles, Economic obstacles, Cultural differences ) will be also involved
Each partner will have the opportunity to learn about GBL as it is practiced in their own country, exchange good practices and experiences, develop common recommendations and guidelines, and improve learning through a fun, motivating, and stimulating GBL environment;
The project will facilitate the collaboration between key people and Youth workers from each partner and the social integration of youth from different countries and cultures, and way of life.
This project has been funded with support from the European Commission. This publication reflects the views only of the author, and the Commission cannot be held responsible for any use which may be made of the information contained therein.