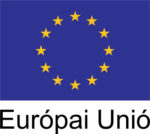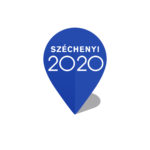 Name of recipient: Ecocenter Alapítvány
Project title: Eco-community house creation – Social sensitization in Balatonfüred and venue release activity
Total grant: 22.410.000 HUF
Measurement of aid (in %): 96,42 %
Project planned end date (if completed, the actual completion): 2020.09.30.
Project ID Number: GINOP-5.1.7-17-2018-00069
Presentation of project content:
Social content of development:
Social sensitization and environmental education of the population, encouraging healthy lifestyles through education, programs and events: programs for businesses and unemployed people, sport activities, activities for housewives, fundraising actions. In addition, 3 new employees are recruited, of which 2 are disadvantaged. We provide them with development training (equal opportunities training, language training), we promote equal treatment and equal opportunities. Long-term employment of employees is the goal of our business. We also involve new employees in our social activities, they participate in fundraising, they receive those arriving for the programs and carry out the implementation. Energy awareness and awareness-raising with free trainings, which focuses on environmental protection, efficient energy management and healthy living. We carry out the social sensitization of entrepreneurs through our programs, we provide an opportunity to find entrepreneurial partners, we inform them about the tender opportunities, we pass on business knowledge.
Business content of the development:
The building in Balatonfüred would be transformed into the Ecocenter Community House with this project proposal, which was rented for 15 years. The plan is for a minor renovation, transformation, complete accessibility and the acquisition of the necessary tools for its programs, from which we expect an increase in revenue.
The maintenance of the house, the long-term employment of employees and their social activities would be maintained from its business activities:
Further operation of the house as accommodation, in which we prefer to book the disadvantaged. We offer a 30% discount on the property price if they meet any of the following categories: large families, the net income per capita of those living in one household is low, disabled, mentally handicapped (exhibition of certificates. Bookings are also welcomed online from all over the country and from abroad.
Rents out a room and garden of the house to hold various events (company team building training, product presentation, standing reception, press conference)
– new employees: janitor, gardener, real estate publishing manager, event organizer-marketer. The former two main part-timers, they are given as many tools and machines as possible to carry out their tasks, for automated easier work. The latter receives two main computers, printers, other office equipment. The lower level of the house and garden will be completely accessible. In addition to the above-mentioned employee training, we provide continuous feedback on your work, initially a long training period and an active manager mentoring relationship.
– management professional trainings, books, conferences (business development, marketing, employee incentive, self-improvement)
– market access support
– product/service expansion
– infrastructure development
– professional operation development